Most active topic starters
Who is online?
In total there is
1
user online :: 0 Registered, 0 Hidden and 1 Guest
None
Most users ever online was
15
on Fri Jun 16, 2017 4:13 pm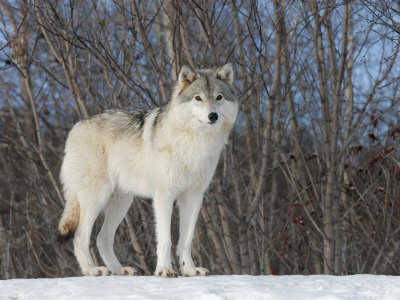 Echo ✰ Female ✰ 2 ✰ Small ✰ Born in April ✰ Year One
Personality:
Echo is very independent, as she has spent the last several months fending for herself. This experience has also made her very lonely, filling her with a desperate need for companionship. She is quite extroverted, and thrives off positive interactions with other wolves. She is kind, talkative, and lighthearted, making her pretty easy to be around. She is quick to open up to other wolves, and is overly trusting as a result of her eagerness to make friends. Despite her general love and trust of most other wolves, Echo is easily intimidated, and quite sensitive. Though she believes that all wolves are inherently good, most of her experiences with others of her species since she was young have been negative, making her nervous when she first meets someone new. Even when she is scared, Echo retains her curiosity, a pup-like trait that gives her an air of innocence. She looks at the world with a fascination and wonder that has never left her. She is clever and has a love of learning, and read whatever she could find during her travels. She has only ever read one book, but found it enthralling, and hopes to become a biblo or maybe a scout/spy.
Appearance:
Echo is small and lithe, making her agile and a fast runner. However, she isn't very muscular compared to some wolves. She is light on her paws, but pretty easy to knock around, and relies on her maneuverability rather than her strength. Echo has amber eyes and a soft, thick pelt. Her paws, legs and belly are white, and the fur turns to a soft cream color when it reaches her sides and chest. Her back is mostly tan and black, which fades to a light shade of gray of the top of her face. She has a bit of brown fur around her ears and the tip of her tail, which has a black section at the end. Echo has a few small scars on her muzzle, but they are mostly covered by her thick fur.
History:
Echo's parents were rogues, and she was the third wolf in their small group. As a pup, her parents were kind, and her mother and father taught her how to hunt, read, and fight when she was old enough. However, it was around that time that her parents became more cruel. They would punish her harshly for every small mistake, and lash out in unpredictable fits of rage every so often. Echo tried her best to please her parents, but couldn't keep them from harming her when they lashed out, as she was still very young and small. Living with rogues frightened Echo, and she resolved to leave her parents as soon as she was old enough to survive on her own. A few months after she turned one, she had finally learned all she could from her parents and decided to set out on her own. Late one night, she snuck away from her parents while they slept. She left without a goodbye and never saw them again, the only wolves she had ever known. Her new life as a vagabond began that night, and while she enjoyed the freedom she had from her rogue parents, she found that surviving was more difficult than she thought it would be. She eventually adjusted to living on her own and traveled around a bit, but became very lonely.
She had seen some other wolves living on the island, but kept her distance for fear of confrontation.
By her second birthday, Echo's loneliness had become too much to bear, and she decided to try and get accepted into a nearby pack.
Fate ✰ Removed by Admin ✰ Echo
Last edited by Echo on Sun May 14, 2017 3:37 am; edited 1 time in total



Alias

: Fate


Join date

: 2017-05-06


Posts

: 19


Bones

: 825

Character sheet
Gender: Female


Health Points

:


(55/80)


Years Old: 2


I love her! She is accepted into the Vagabounds. You may want to change your username to Vagabound Echo, leave it as Echo, or wait until she is part of the pack (and change it to her rank e.g Delta Echo, Omega Echo ect...)
Admin




Join date

: 2017-04-30


Posts

: 27


Bones

: 2147484456


Location

: UK

Character sheet
Gender:


Health Points

:


(100/100)


Years Old: -



---
Permissions in this forum:
You
cannot
reply to topics in this forum